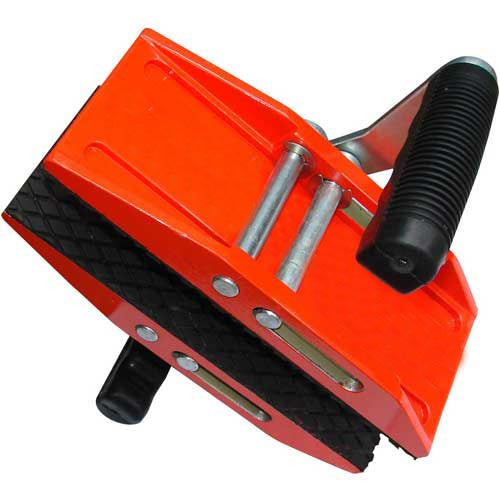 Carrying Clamp Set of Two Pcs.
---
This is exactly what you need for transporting stone slabs and sheets of glass with ease! 
When high quality is a must these double handed carrying clamps may be used for lifting and carrying stone slabs or sheets of glass. These have fully vulcanized rubber pads which provide added grip and prevent damage to your materials. By eliminating the use of a forklift truck, the carrying clamps help you to work more efficiently on smaller jobs. These may be used alone or in conjunction with other pairs to move small or large pieces with ease. This is for 2 of these clamps - that means a clamp for each of the two people moving a slab! 
---
Share this Product
---
More from this collection